The Valkyrie are the girls' development squad, formed in the 2010/2011 season. The squad comprises girls from 11 – 18, who play at U18, U15 and U13.
We focus on developing and supporting girls from beginners through to Divisional level players, with squad training, one-to-one and small group work. The coaching team is often augmented by guest coaches, particularly in specialist areas.
There is a close relationship with the Amazons Senior Ladies and we are pleased that the first players have moved on from the Valkyries to the Amazons in the 2013/2014 season.
Boudicias beat Old Northamptonians 30-20 24/1/16
Some photos from Sundays Boudicias win over Old Northamptonians. Photos from Keith Hotchkiss
Boudicias beat W Suffolk Barbarians 37-5
Some photos from Sundays Boudicias U18's 37 -5 win against West Suffolk Baa Baas at Ipswich. Photos taken by Flo John.
Training
Times
Wednesday, 7.00pm – 8.30pm
Valkyries
Coaches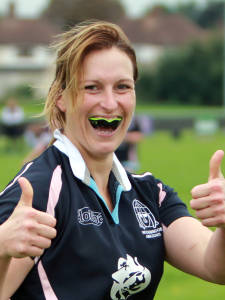 Lead Coach
EJ Stearn
07917 337612
ej.stearn@hotmail.co.uk
Team Manager
Vacancy