For many years Woodbridge Rugby Club has sought to be a community club. In more recent years this has developed into Women's rugby, Vets rugby and even Wheelchair rugby…but 'community' all started with Youth.
We now have youth squads from U6 through to Colts and more and more players are staying with the Club to develop into Warriors, Amazons and Saxons. The Club has responded to this growing demand, there are now over 330 junior members, with a huge investment in changing rooms, equipment, kit and storage. Furthermore we continue to train and encourage coaches so that each squad has qualified, CRB checked, enthusiastic coaches. First Aiders are on hand and there are procedures and controls in place to ensure your child gets the best from the sport.
Spectators welcome
During the season there is regular training every Sunday morning at the Club and a schedule of home and away fixtures. There are also tournaments at other clubs and we host our own Youth Development Festival every year in early October. Each Christmas we hold a party and there is a big awards presentation party at the end of each season.
More news about this squad will appear below when contributed so watch this space…
Sunday 18th Feb
Cambridge U16 43 – Woodbridge U16 29
A big thank you to all the players (and parents) who were able to make the long trip to Cambridge today.  With just 10 available due to a combination of injuries / ski trips / and GCSEs all taking their toll, our hosts loaned us 3 for an entertaining 13 a side game.
A tight first half saw both sides go in even at 12-12, but Cambridge started the 2nd half much stronger and quickly scored 3 tries in succession before Woodbridge were able to get things together. Having eventually woken up Woodbridge started to gain control and were rewarded for their efforts with 3 well worked tries before eventually losing 43-29.
A big thank you to the coaches and officials at Cambridge, and the boys who represented us on the day. Thank you also to Vicky for keeping the injury list to a minimum ????
Well done today boys, a good run out ahead of next weekends Suffolk cup match at Bury.
Sunday 11th Feb
Woodbridge U16 12 – Holt U16 20
A gutsy display against a strong team from Holt.
With just 15 available, we matched our opponents in all areas, with little between the 2 teams throughout. Our forwards were strong, and dominant in the scrum. The backs worked hard to create space, and it was great to have Alfie back after his long lay off.
Trailing 10-5 at half time, Woodbridge started well after the break with a converted try putting them 12-10 ahead.  An immediate 2 try response put Holt back in front, but it was Woodbridge who finished strongest and but for some resolute defending from Holt.
Although losing 20-12, it was a spirited display, and much like at Ipswich, another 10 minutes and who knows how it would of ended. 

Woodbridge U16 10 v Diss U16 26
An entertaining game at home to Diss, and certainly a game of 2 halves. Woodbridge were dominant for much of the 1st half with 2 tries straight off the training ground.  The 1st came from a scrum just outside the 22, a clever diagonal run from Isaac across the back of the pack unleashed Leo to sidestep the last man and score in the corner.
The second came soon after.  Another scrum, a bullet pass from Ash to Austin, quick hands along the line, and again it was Leo down the wing to make if 10 – 0
Some tough words from the Diss Coach had his boys raise their game, and after some lengthy possession amongst the Diss forwards  they were able to score in the corner with the 1/2 finishing 10-5 to Woodbridge
Diss came out the blocks much stronger than Woodbridge, and enjoyed a lot of early possession.  Silly mistakes were starting to creep in and a couple of cheap penalties saw Diss gain some good territory.  After continual pressure, Diss were rewarded with an equalising try and the 1st conversion.  With Woodbridge heads dropping, 2 more tries quickly followed making it 26-10
Woodbridge appeared to wake up again and started to get their running game working again.  Woodbridge came close in the corner before the game was marred following a nasty injury.  It was great to see Archie waving his hands as he was applauded off the pitch and we wish him a speedy recovery.  With limited time left, the game was stopped with match at 26-10 to Diss.  Many thanks to the medics, Jerry, Richard and Vicky for their support and immediate response.  And also the Diss players and officials for their help and understanding.
Next up is Hadleigh in the Suffolk Plate.  A big crowd is expected at Hatchley Barn next Sunday in a winner takes all match and a chance to progress into the Suffolk cup.
Suffolk Plate 12th November

Felixstowe U16 0 – 84 Woodbridge U16
Another comfortable victory for the U16s away at a wet and windy Felixstowe in the Suffolk Plate.  The win made it 2 from 2 with just Hadleigh left to play in a "winner takes all" match for a place in the Suffolk Cup semi-final at stake. Man of the Match was Max Herrtage for his impeccable defensive work, especially off the ruck.  Tries from Archie, Austin, Gabe, Isaac, Leo, Max I, Max H, Theo, Toby, and Tom, but contributions from everyone.
Many thanks to our hosts Felixstowe who kept their heads held high throughout, and for the excellent club house hospitality afterwards.
Suffolk Plate 4th November
Harwich U16 0 – 60 Woodbridge U16
A very thorough performance and convincing victory at Harwich.  Well played to all the boys, a team effort with everyone contributing.  Tries all round with Ash May voted coaches Man of the Match.
Well done also to Harwich who put up a spirited display.  They were unfortunate to lose a couple of key players late in the 1st half, but even with the game effectively lost they battled on through to the end.
Next up in the Plate is Felixstowe on Remembrance Sunday…
Training
Times
Thursdays 6.30pm – 7.45pm
Sundays, 10am – 12pm
U16
Coaches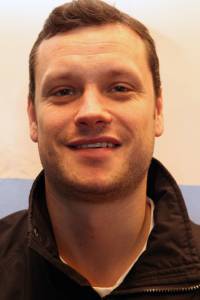 Head Coach
Steve James
L1
07725 919461
jamessteve@live.co.uk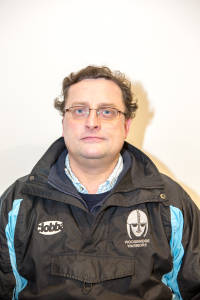 Assistant Coach & Team Manager
James Evans Lombe
Rugby Ready
07768 270448
juniorfixtures@woodbridgerugby.net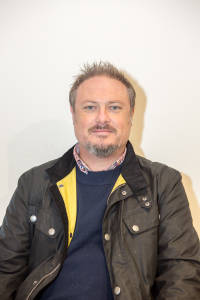 Assistant Coach
Jon Brooks
Rugby Ready
07881 944008
brooksj@willis.com
Assistant Coach
Martin Newland
First Aider
Vicky Irwin-Cox