For many years Woodbridge Rugby Club has sought to be a community club. In more recent years this has developed into Women's rugby, Vets rugby and even Wheelchair rugby…but 'community' all started with Youth.
We now have youth squads from U6 through to Colts and more and more players are staying with the Club to develop into Warriors, Amazons and Saxons. The Club has responded to this growing demand, there are now over 330 junior members, with a huge investment in changing rooms, equipment, kit and storage. Furthermore we continue to train and encourage coaches so that each squad has qualified, CRB checked, enthusiastic coaches. First Aiders are on hand and there are procedures and controls in place to ensure your child gets the best from the sport.
Spectators welcome
During the season there is regular training every Sunday morning at the Club and a schedule of home and away fixtures. There are also tournaments at other clubs and we host our own Youth Development Festival every year in early October. Each Christmas we hold a party and there is a big awards presentation party at the end of each season.
More news about this squad will appear below when contributed so watch this space…
Team
News
S Walden 12 v Woodbridge U16 22 Cup 11/3/17
Woodbridge U16s finished a strong cup run with a satisfying 22 : 12 win against welcoming hosts Saffron Walden in the Eastern Counties Runners-Up Final.
After an hour and a half in cars, the most impressive feat was scoring two tries in the first seven minutes! A useful and spirited SW team had the best of the ball on the ground and attacked whenever they had possession. They earned their two tries with sharp running and sustained pressure, as Woodbridge struggled to clear our 22. But Woodbridge's played 15 man rugby the length and width of the pitch, which in the end was enough to maintain the early lead.
Most memorable moment was winger Harry Mitchell finding a try-creating inside pass to Jake Hately through a blizzard of defenders. Great to see James Owens storm through his first full match in three months, giving the team that vital go-forward. And an outstanding contribution from Ciaran Lewis at scrum-half, to steer us through the tricky middle-section of the match. But in the end it took all of the 18 players who were fit and available to earn the win, as it has done all season.
Colchester 8 Woodbridge U16 0 Cup 5/3/17
Colchester won the Suffolk U16 Cup 8:0 in a good natured and very hard fought final writes Julian Hobday
The tone was set the first time Colchester's outstanding captain ran the ball at us, only to be double-tackled and driven 10 meters backwards. Playing into a strong wind, Woodbridge mauled, sprinted and slogged our way up field through the mud, determined to protect possession and so deny Colchester point scoring opportunities. The next time Colchester ran at us, a series of thumping tackles eventually forced the turnover, only to see two of our players leave the field with shoulder injuries. But with replacements as committed as our starters, the score remained just 3:0 until the last play of the first half – when Colchester turned our 22 drop-out into a try in the corner. Turning around we needed 9 points for the win, which looked very achievable.
But with the wind dying and the pitch degenerating into a mud bath, even kicking for the posts became near impossible. The intensity never dropped, nor the inventive rugby. Four times we threatened their line only to leave empty handed, including one maul that was held up in the in-goal area. So all credit to Colchester, who earned their title by keeping a clean sheet under such sustained pressure. And no complaints or regrets about an outstanding game of rugby between two excellent teams who gave absolutely everything. Inspirationally led by our match captain Tom Jermy and vice-captain Alex Wakeling, many of Woodbridge's 21 man match squad will have come away knowing that they played the game of their lives – so far.
Woodbridge – 3, Bury St Edmunds – 0
What a nail biter! Typing this email with stumps!!
All credit to BSE whose forwards played the ref and put everything into spoiling our ball which led to us having poor quality distribution to our backs. We also played into their game plan and then then we started to take control in the second half didn't finish off at least two try scoring opportunities which would have dampened BSE spirits and sealed the win a lot earlier and easier.
Lots of areas to take to training next week, but on a positive note the boys took away a huge WIN. It doesn't matter that its only 3 points, a wins a win and we can only get better.
Men of the Match, nearly Elliot for kicking the 3 winning points, nearly Tom J for leading from the front as Captain – but for backs leadership and creating chances, Travis, and in the forwards Louis for his ariel command  at the line-out and his work off the scrum. Well deserved you two.
Thank you also goes out to Tom Aston & Henry for coming along and being part of the squad, your support was recognised by your team mates. (And you will both be starting next week) and to Charlie & James O, both injured and also came to support their mates.
Monday 9 Jan 2017
After trials last Wednesday, we are pleased and proud to announce that Guy Blades, Elliott Siddle, Tom Jermy & Toby Stowe (left to right) all made it through into the Eastern Counties (EC) squad.
Training
Times
Thursdays 6.30pm – 7.45pm
Sundays, 10am – 12pm
U16
Coaches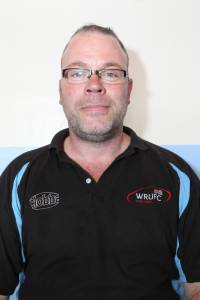 Tim Owens Head Coach
Level 2
07880 714 411
tim.owens@trondek.co.uk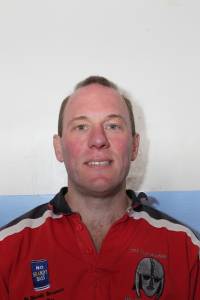 Julian Hobday
Level 1
07736 353 632
julianhobday@btconnect.com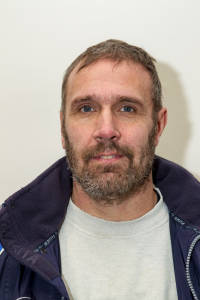 Kevin Hateley
Rugby Ready
07831 507884
kev.hateley@gmail.com