For many years Woodbridge Rugby Club has sought to be a community club. In more recent years this has developed into Women's rugby, Vets rugby and even Wheelchair rugby…but 'community' all started with Youth.
We now have youth squads from U6 through to Colts and more and more players are staying with the Club to develop into Warriors, Amazons and Saxons. The Club has responded to this growing demand, there are now over 330 junior members, with a huge investment in changing rooms, equipment, kit and storage. Furthermore we continue to train and encourage coaches so that each squad has qualified, CRB checked, enthusiastic coaches. First Aiders are on hand and there are procedures and controls in place to ensure your child gets the best from the sport.
Spectators welcome
During the season there is regular training every Sunday morning at the Club and a schedule of home and away fixtures. There are also tournaments at other clubs and we host our own Youth Development Festival every year in early October. Each Christmas we hold a party and there is a big awards presentation party at the end of each season.
More news about this squad will appear below when contributed so watch this space…
W Norfolk 17 v Woodbridge U15 7
Wisbech 18 v Woodbridge U15 0
Match report from James Evans-Lombe 12/3/17
Basically, we had a long drive to King's Lynn to meet West Norfolk and Wisbech in the Eastern Counties Shield. We also had a handfull of boys not playing for a variety of reasons. But we did manage to rustle up a team of 17, and what a bunch of boys. Given we had to pay two back-to-back matches, we chose to play the first 2 matches (so we could get home in sunlight!).
First up was West Norfolk. This time last year, when we played them in the same Eastern Counties challenge, home advantage helped and we beat them. This time around, home advantage seems to have helped WN. We played really well, but our attaching line was a bit too deep, so we never really made the gain line, and our kicking to touch just gave the ball to the opposition.  Having said that, the ball went from one end of the pitch to the other several times, and the score of 17-7 doesn't really show how much we fought all the way. Just two missed tackles were all that counted.
Next up was Wisbech. We had just played and they were fresh. Again, it was a match that went from one end of the pitch to another. Sadly for us, Wisbech were able to finish their attacks and we just didn't have the oomph to press ours home. I think the final score was 18-0 to Wisbech, but given we were only cms away from the Wisbech try-line at ½ time, it could all have been different….
I also have to say that the ref was very fair and very explicit – from the start he said he wanted a game with minimal stoppages and he was extremely consistent. Full marks to him.
Match Report from Steve James
Woodbridge U15 53 – 5 Felixstowe U15 6 Feb 2017

Congratulations to the lads for today's performance! I had several comments from parents after the game saying what a great TEAM they looked. Music to a coach's ears!
Our forwards were very strong in the rucks, mauls and scrums. The whole team put in some fantastic tackles and our backs were lightening quick. We drove Felixstowe off the ball on numerous occasions and our passing was superb!
Man of the match was awarded to Zak Hilton for his awesome work rate and powerful running but it was very difficult to just pick one player. A big thank you to all the boys that played for Felixstowe, the true spirit of rugby was there for all to see.
Match Report from Jonathan Brooks
Suffolk Plate – group stages
Sun 6 Nov, 2016
Woodbridge 7 – 29 Ipswich
Match Report from Jonathan Brooks
Woodbridge Warriors U15 vs Sudbury/Hadleigh U15
A depleted Woodbridge took on a newly combined team from Sudbury and Hadleigh. With just 12 available, Woodbridge started the game well and scored an early try through Max Irwin. "Sud-Leigh" responded well and evened the scoring before Isaac edged Woodbridge ahead with some slick passing across the backs. Injuries to Archie and Isaac opened the game up with our opponents quickly capitalising with two quick tries, and required some stern words from Austin! This did the trick with Max Irwin running in two more tries before the break; one a move straight from Tuesdays training ground, and much applause from the sidelines. Woodbridge led 24:19 at half time. The 2nd half was much more one sided, with the hosts unable to match the Warriors' dominance. Tries from Austin, captain Daniel, and three from the fearless Max Russell saw the match ending in a 57:26 victory. Well played everyone today – a deserved result A big thank you to our hosts, with Sam and Taylor donning the Warrior shirt filling in for the injured players. We wish the merged team every success for the rest of the season.
Match Report by Jonathan Brooks
DOES ANYONE HAVE ANY PHOTOS OF THIS MATCH?
 Colchester U15 35 vs Woodbridge Warriors U15 5
9 Sun Oct, 2016
Lost 35 : 5
An entertaining match at Colchester and much closer than the score line suggests.  Woodbridge were comfortably thrashed in the same fixture last season, and an improvement was all that we asked.
With just 13 fit and available players, kindly bolstered by 2 from Colchester, Woodbridge were an even match for much of the game today.  Our forwards were dominant in the scrum, faultless in the line out, and dealt with most of the Colchester attacks.  Our backs took the game to Colchester but just couldn't unlock their defense and make the possession count.  One less penalty and better ball handling were the only real difference, and who knows how it would of ended with a full team available.
Many thanks to our hosts and for a well contested game , and for their kind hospitality afterwards.  We look forward to the rematch and a chance to even things up with a Woodbridge win.
Training
Times
Thursdays 6.30pm – 7.45pm
Sundays, 10.30am – 12pm
U15
Coaches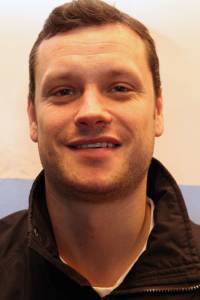 Steve James
Rugby Ready, Scrum factory
07725 919461
jamessteve@live.co.uk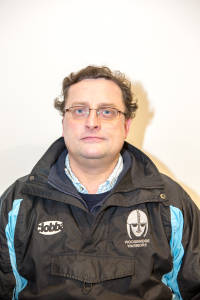 James Evans Lombe
TEAM MANAGER
IRB Rugby, First Aider
07768 270448
juniorfixtures@woodbridgerugby.net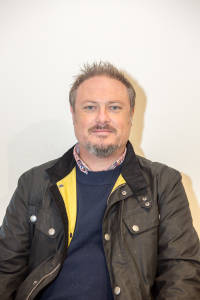 Jon Brooks
Rugby Ready
07881 944008
brooksj@willis.com
Martin Newland
Vicky Irwin-Cox
First Aider